Did you know that blue is the most common color for bathrooms? Peaceful and serene.
Over the years we've had several blue rooms in our house (I used to have a blue kitchen) so it's no surprise that my bathroom is wallpapered in blue. Did you really think my bathroom would NOT be blue, LOL?? But there's some green in there too.
I love wallpaper. Even if it's not in style anymore. Hope it makes a comeback. I'll be ready.
Some pretty blue bathrooms from This Old House: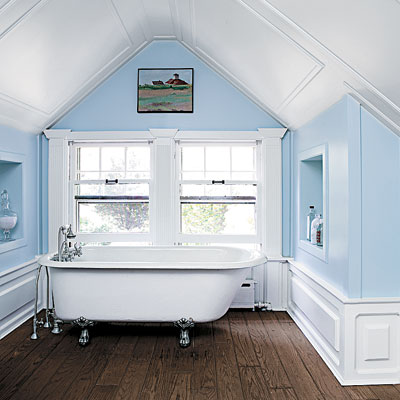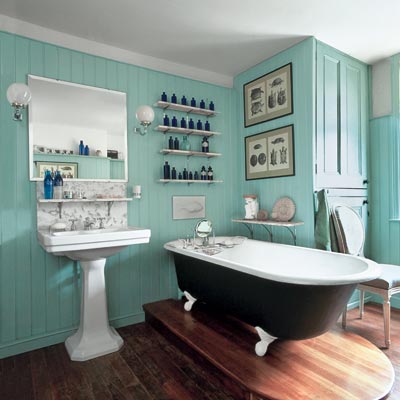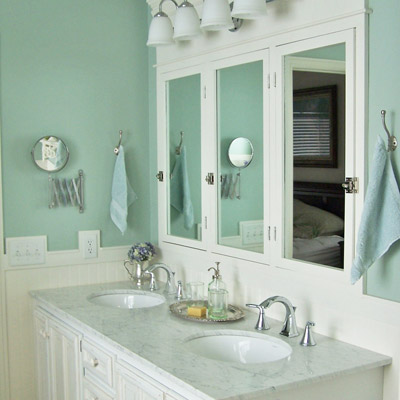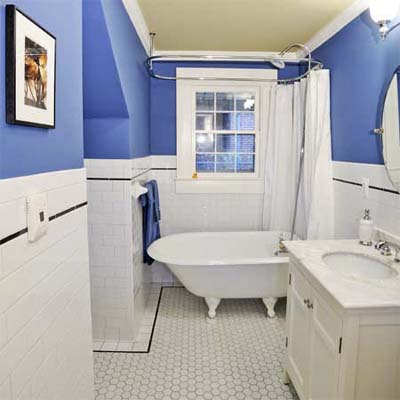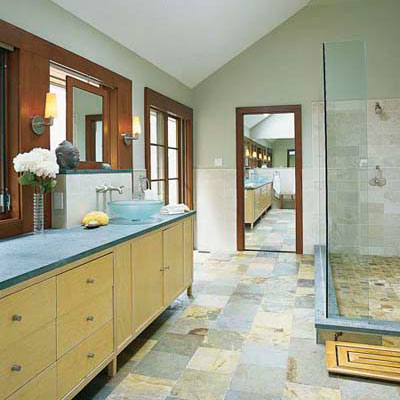 Hand me the bath salts. . . .