I love the color blue. Blue is calming. It's a sentimental color. Blue was a latecomer among colors used in art and decoration, and one of the last colors to be named in any language. Cave paintings did not contain blue. Blue was scorned by the ancient Greeks as ugly and barbaric. In Egypt, blue was associated with the sky and with divinity. Blue was considered the color that would protect the dead against evil in the afterlife. In medieval Europe, as people began to associate the color blue with the Virgin Mary, the color entered the Church and gained a wide influence. Eventually it became a royal color, and later a political and military color. Today, most people pick it as their favorite color.
Artists who loved blue -
Blue Dancers by Degas
Monet's Water Lilies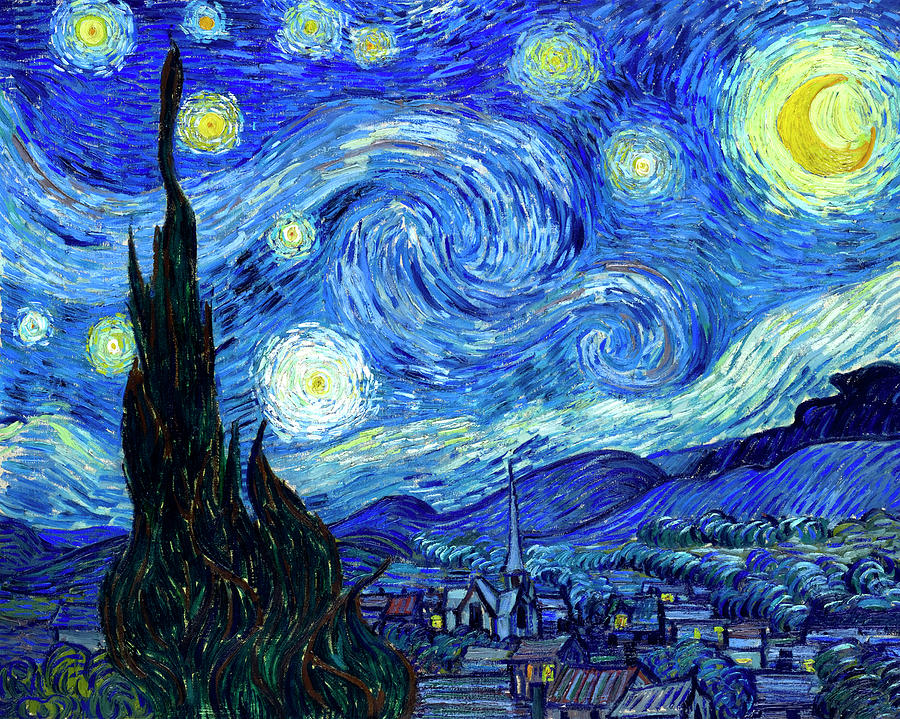 .
Starry Night by Vincent Van Gogh
( I think I like this one better - Starry Night Over The Rhone, also painted by Van Gogh.)
So many things I own and love are blue. In many different shades. Everywhere I look my eye goes to those things that are colored blue first. If I have a choice in anything, I almost always pick the blue one.